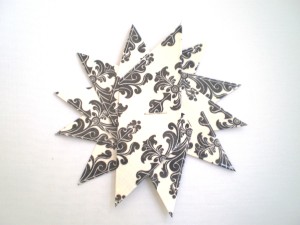 The Twelfth Day of Twelve Days of Duct Tape Christmas Ornaments is finally here!  I love making this simple star poinsettia design because it takes little effort and turns out looking so intricate.  It can be made in any color or any pattern, or any combination.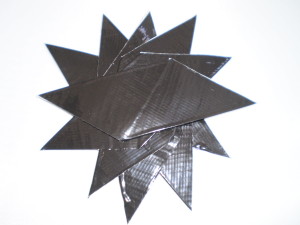 As I've said before, I love non-traditional Christmas color combinations.  I would love to do a black and white Christmas tree sometime with my star poinsettias as the accent pieces.
I'm offering a free pattern for this star Christmas ornament.  It makes a great gift tag, door wreath, garland, or place card setting too.  Sign up below for my newsletter and you will be able to download my free star pattern in PDF. 
Tell me what other duct tape holiday crafts you've been up to or that you'd like to see.
[contact_form]