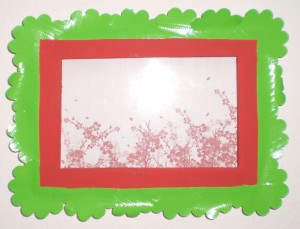 I love the idea of giving picture frames a fresh makeover, especially for the holidays.  This duct tape holiday craft has many possibilities.  I added my scallop circle duct tape die cuts to this red frame to match my lime green and red holiday themed family room.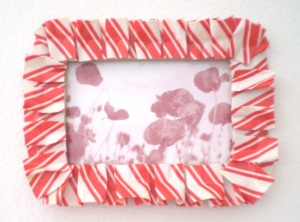 Then I added this cute red and white candy cane duct tape ruffle to cover up the tan frame.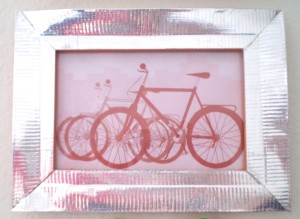 Finally, this might be my favorite, I added silver duct tape with mitered corners to the orange frame for a modern sleek shiny look.
I love that these designs could be added to any inexpensive frame for a shiny new look.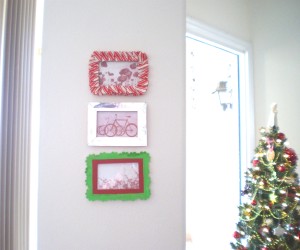 Finish off your holiday decorations with matching themed picture frames.
I'd love to hear from you.  How would you makeover a picture frame using duct tape?
Thanks for stopping by and taking the time to read about my craft projects.  Just 87 more duct tape crafts to go using scallop circle duct tape die cuts.  Join me on my duct tape journey.
Sign up here to hear all the latest new from The Elegant Duck and receive a free duct tape star pattern PDF.