Snowy and Glimmery!  This was actually the first duct tape Christmas ornaments I made using oval cutouts I had leftover.  I love how it looks like feathers.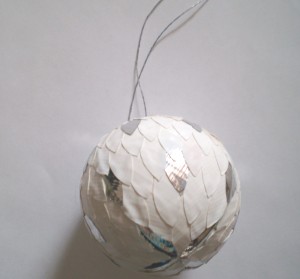 I love this color combination, but I'm not sold on the pattern.  I think it needs more silver, but I'm not sure where.  Tell me your ideas.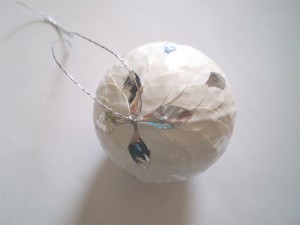 What other color combinations and variations of this pattern would you like to see?
Contact me here for more details on this and other custom duct tape Christmas ornaments.
[contact_form]