Wow!  We made it to ten duct tape Christmas Ornaments!  And a what a strange little number 10 it is.  I loved the idea of this design, but it didn't quite turn out how I thought it would.  However… I kinda like it!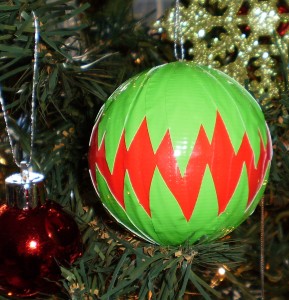 It reminds me of a Dr. Seuss landscape a little, or even Charlie Brown's shirt, I can't decide.  It would be cool in other colors too.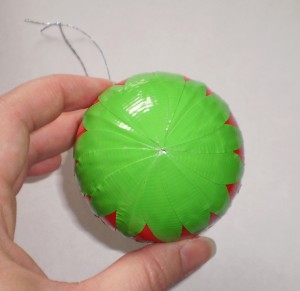 Again, I love how the concentric almond shaped pieces make this really cool poinsettia looking flower on the top and bottom.
Just two more to go.  Join me for Twelve Days of Duct Tape Christmas Ornaments.
Do you like it?  What would you do differently?  What colors would you like to see this in?  I'd love to hear from you.
Write me here.
[contact_form]